Testimonials kandidaten
VOELDE IK ME METEEN OP MIJN GEMAK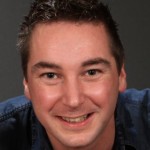 Tommie Krijnen
Klantenadviseur De Vaan MKB Advies
"Ik heb goede ervaringen met Career Result. Ze gaven mij goede adviezen en hielpen me met de voorbereiding op de gesprekken met een mogelijke nieuwe werkgever. Doordat Career Result me
benaderd heeft, ga ik binnenkort beginnen aan een mooie nieuwe uitdaging. Career Result heeft me geholpen aan een nieuwe uitdagende baan. Ze zijn goed bereikbaar via mail, telefoon en whats app, ook buiten werktijden. Door de informele sfeer voelde ik me meteen op mijn gemak.".

DUIDELIJK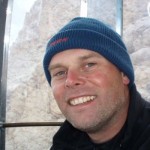 Marco van der Weide
Lead Project Engineer bij Enexis B.V.
"Wat mij erg is bevallen aan mijn samenwerking met Career Result is dat zij duidelijk zijn. De communicatie met Berto was relevant en to the point en dat was precies wat ik zocht. Daarnaast bood Career Result mij een fijne uitgangspositie waar vanuit ik kon solliciteren. Ik kreeg leerzame sollicitatiecoaching en de arbeidsvoorwaarden die Career Result voor mij geregeld heeft zijn uitstekend.".

OPEN MINDED AND CLEAR WAY TO COMMUNICATE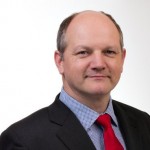 Jean Paul Rooseleer
Regional Manager Belgium & Luxembourg R&M

Joris is a great personality who charmed me with his open minded and clear way to communicate to bring the company and candidate together. I can only witness he convinced me to make the best choice for my career.
OPRECHT INTERESSE HAD, OPEN EN EERLIJK COMMUNICEERDE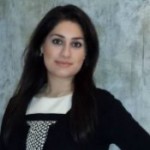 Sanaz Zahedian
Sales Engineer Benelux at inRiver PIM
Reinout is een betrokken en behulpzame recruiter. Al vanaf het begin dat ik in contact kwam met Reinout kreeg ik de induk dat hij oprecht interesse had, open en eerlijk communiceerde en mij correct adviseerde daar waar het nodig was. Kortom, een hele fijne recruiter om mee samen te werken.
SERVICE ORIENTED AND HAS A PLEASANT PERSONALITY TO WORK WITH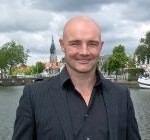 Peter Reffeltrath
Senior Manager Renewable Energy at ECN
Joris and his team successfully managed the process that resulted in my new position at ECN. Joris is service oriented and has a pleasant personality to work with.
I DEFINITELY RECOMMEND CAREER RESULT AS THE PARTNER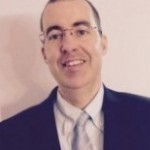 Claudio Patricio
Senior Mechanical Engineer at GATE LNG Terminal
Joris and his Team from Career Result recruited me for a job at GATE LNG Terminal. They successfully supported me with professionalism and expertise during all process. I definitely recommend Career Result as the partner for a new job opportunity.
I WAS PREPARED VERY WELL THROUGH JORIS AND HIS TEAM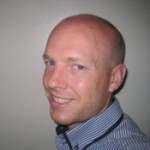 Arjan van der Kolk
Portfolio Analyst at Powerhouse
Joris recruited me for my new job at Powerhouse. Before my first job interview at the customer I was prepared very well through him and his team about the company etc. During and after the process he also informed me on a professional way.
MET ZIJN PROFESSIONELE KENNIS, INZET EN OOG VOOR DETAIL EEN GOEDE MATCH KUNNEN MAKEN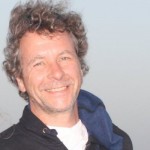 Dimitri Pater
Lead Developer Python/Django at CapCloud
De samenwerking met Reinout is bijzonder goed verlopen. Hij heeft met zijn professionele kennis, inzet en oog voor detail een goede match kunnen maken. Van begin tot einde heeft hij zich betrokken opgesteld.
CAREER RESULT IS A GREAT PARTY TO WORK WITH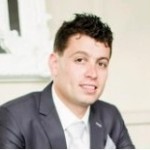 Jeffrey Munster
Contract Account Manager & Teamleider Operations at DONG Energy
Career Result recruited me for a job opening at DONG Energy Sales B.V. In this trajectory Career Result handled everything with good care and expertise. Everything we upfront agreed was taken in place. Career Result is a great party to work with.
A PLEASURE TO WORK WITH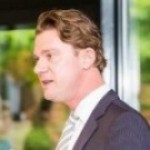 Max Ellerkamp
Senior Account Manager at Selligent
I have met Joris when I finished my education at Haarlem Business School in 2001. Via a very professional approach of Career Result, I got the opportunity to start my career at Unit 4 Agresso. The contribution of Joris in the selection process was key. His relationship building skills have been of great value in bringing both parties together. Joris knows the right and individual approach for each customer or candidate and is open for suggestions provided the discussions are a two-way street. His professional drive and humour are his strong personal assets. It was a pleasure to work with Joris and we still have a good relationship together.
CAREER RESULT MAINTAINED CONTACT AT THE RIGHT TIMES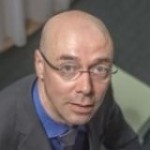 Sander Fijn van Draat
Manager Business Development Policy Studies at ECN
Career Result mediated in my transition to E.ON. It was a long and tricky process because the organization within E.ON invariably changed. Career Result maintained contact at the right times with both E.ON and me as a candidate making the placement eventually successful. The mediation characterized itself by being pleasant informal but with a strong and diagnostic approach.