Powerhouse (RWE)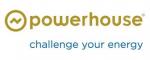 Rechtstreeks op energiemarkt

Met Powerhouse opereert u rechtstreeks op de energiemarkt. U bent zelf in staat het moment van inkoop en verkoop te kiezen tegen de meest gunstige prijs en uw energie kosten te beheersen. Hiervoor maakt u geen gebruik meer van de tussenkomst van energieleveranciers.
Controle en rendement

U bespaart de premie en/of toeslag die de energieleveranciers rekenen en verkrijgt volledige controle over uw energiekosten. Dit is dè manier om grip te krijgen op uw energie-uitgaven, kosten te reduceren en rendement te behalen. Voor elektriciteit en gas.
Aanpassen naar behoefte

Doen zich tussentijds kansen voor dan kunt u die benutten, u zit immers niet vast. Heeft u uiteindelijk teveel of te weinig ingekocht dan koopt of verkoopt u dit nog tot op dezelfde dag.