Trader
#CAMM04661
Permanent

Locatie
Netherlands
Contactpersoon
Magda de Vries
T: +31 850 020 019
CANDIDATE PROFILE
3 years of relevant work experience.
Experience in the energy sector.
MSc. degree in Statistics, Math, Economics, or other related discipline.
Knowledge of relevant REMIT / MIFID / MAR legislation.
JOB DESCRIPTION
Trader for a company that is focused on producing and trading energy. Execute and monitor the trading strategies and work closely with the risk team. Monitoring the trading system and optimizing assets of the company. Knowledge of the physical assets. Possessing a good understanding and knowledge of the market.
THE MISSION
Responsible for optimizing the market value of the assets.
Publish date
05.08.2022
Meer details
Match criteria
Function
Vacancy Trading, Risk & Quant
Medewerkers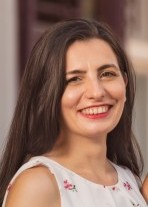 Bezoekers van deze pagina bekeken ook deze banen: