Senior Risk Analyst
#CAJB04589
Permanent

Locatie
United Kingdom
Contactpersoon
Magda de Vries
T: +31 850 020 019
CANDIDATE PROFILE
4 years' experience in the energy sector.
Solid experience within a Market Risk environment.
MSc. degree in Economics, Mathematics, Finance or equivalent.
Strong communication and social skills.
Analytical mind and good numerical skills.
JOB DESCRIPTION
Risk Analyst for an international company who produce and trade gas and power. Responsible for analyzing, investigate, and comment on PNL trading results. Good analysis and generate the risk metric calculation. Good understanding and knowledge of risk metrics such as VaR, stress test, scenario analysis. Support the front office with information regarding the new market risk. Knowledge of Platt's Market on Close (MOC), E-window, and any other trading platform. IT skills us Endur and ICTS.
THE ASSIGMENT
As a Risk Analyst, you will be responsible for daily performance and control analysis of the trading business and working closely with the traders.
Meer details
Match criteria
Function
Vacancy Trading, Risk & Quant
Medewerkers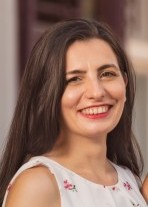 Bezoekers van deze pagina bekeken ook deze banen: