Senior Originator
#CAMM04622
Permanent

Locatie
Germany
Contactpersoon
Magda de Vries
T: +31 850 020 019
CANDIDATE PROFILE
7 years' experience in the energy sector.
Solid experience with quantitative modelling.
MSc. degree in Economics, Mathematics, Finance or equivalent.
Strong communication and social skills.
JOB DESCRIPTION
Senior Originator for a major player in the energy sector, who is a generator of renewable energy. You will identify, develop, and execute complex structured energy transactions. Participating in the negotiation process, relationship management, origination and contracting process. Responsible for developing and maintaining relationships with large buyers of power. Knowledge and understanding of and view the European power market.
The assignment
The focus of the originator is on originating, structuring, and negotiating value enhancing new transactions.
Meer details
Match criteria
Function
Vacancy Trading, Risk & Quant
Medewerkers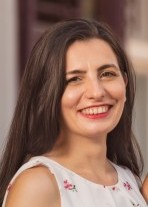 Bezoekers van deze pagina bekeken ook deze banen: