Sales Manager Private Wealth (Wallonie)
#CAMB04300
Permanent

Locatie
Wallonie
Contactpersoon
Magda de Vries
T: +31 850 020 019
Position
You are a professional in sales and you have considerable expertise in wealth management or private banking. You get energy from acquisition and are obviously very good at it, you have a drive to be the best and you like to operate independently.

If the above does not apply to you, that's too bad. But if all this looks like what you are, please read on!

For one of the largest investment management companies worldwide we are looking for a

Sales Manager Private Wealth (for the Walloon market)

Our client, a continuously expanding investment manager, wants to grow further. For the business unit Sales she is looking for professionals who know what sales is all about and who are able to convert leads effectively through their professional skills, perseverance and passion.

Responsibilities
What will you do as a Sales Manager Private Wealth?

• You will actively approach wealthy individuals in the French speaking part of Belgium and you will make personal appointments with them;
• Your way has been paved by your Marketing colleagues, who provide you with qualified leads (so no cold canvassing);
• You will determine the risk profile, the investment horizon and the liquidity needs of your clients and will translate these into a concrete investment advice;
• No aftercare, administration and relationship management, because that is what your colleagues take care of. So you can fully focus on what you are good at: sales.
Offer
What can you expect?

First of all you will be enabled to operate completely independently, facilitated and supported by your colleagues from Marketing, Relationship and Investment Management. So you will do what you are good at: acquisition and sales.

Besides that:

• Is the reward more than excellent: 100K+ (and an unlimited performance fee);
• You will be compensated for representation and telephone costs;
• Your prospects will be delivered to you, so no cold calling;
• You will get lots of freedom and space for your own initiative and planning your own agenda;
• And to outline the perspective: you will work for one of the world's fastest growing investment managers.
Candidate
As an experienced professional you have excellent communication skills, you are a good listener and you know how to ask the right questions. Of course you have a solid and proven track record in the field of sales and you are strong in closing deals.

And:
• You have an enterprising mindset and and you are willing to work as a tied agent, fully rewarded by the results you achieve;
• You have a high professional working and thinking level, preferably in an economic direction;
• You have an excellent knowledge of investing, assets, financial and capital markets;
• Your mother tongue is French and you speak, write and read English fluently;
• You are ambitious, assertive, commercial and punctual;
• And you have the capacity to take yourself and others to a higher level.
Company
Our client is a global investment manager that has spread her wings, also in Europe. The Belgian branch is rapidly expanding her activities. She serves wealthy individuals with a wide range of asset management strategies and tailor-made personal investment propositions and she currently manages around 80 billion for its clients, with more to come.

Do you want to know more? Please get in touch with our colleague Michael van den Burg on +31 6 1991 3497 or via email: michael.van.den.burg@careerresult.nl
Meer details
Match criteria
Medewerkers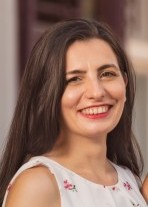 Bezoekers van deze pagina bekeken ook deze banen: