Quant Analyst
#CAJB04623
Permanent

Locatie
Denmark
Contactpersoon
Magda de Vries
T: +31 850 020 019
CANDIDATE PROFILE
5+ years' experience as quantitative analyst.
Experience in the energy sector, power and gas.
Masters degree or equivalent in a quantitative discipline (Mathematics, Quant Finance, Physics, Engineering).
Experience with interest rate modeling.
Strong analytical skills.
JOB DESCRIPTION
Quant analyst for an important trading desk company in the energy market. Perform valuation of long-term products. Develop trading strategies, risk measure models, and valuation models. Responsibility for ad-hoc reporting requests for quantitative modeling. Have experience in Python, Matlab, or similar. Strong communication skills and ability to communicate complex statistical concepts to business users.
THE MISSION
As a quantitative analyst you will play an important role in development of the strategic risk engine for the energy market business.
Meer details
Match criteria
Medewerkers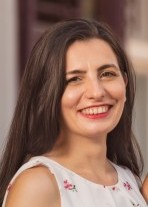 Bezoekers van deze pagina bekeken ook deze banen: