Quant Analyst
#CAJB04015
Permanent

Locatie
Netherlands
Contactpersoon
Magda de Vries
T: +31 850 020 019
CANDIDATE PROFILE
3+ years' experience as quantitative analyst.
Experience in the energy sector, power and gas.
Master degree in Economics, Mathematics or related.
Good knowledge of data analytics.
Proficiency in Matlab and Python.
JOB DESCRIPTION
Quant analyst for an energy company that produces energy day in, day out. Is responsible for analyses and models complex market developments. Makes the supply and demand movements in the market visible. Analyses and quantify risks to manage them and optimize the Asset Book and trading books. Research, develop, and maintain pricing models. Good knowledge of econometric models, statistics, and mathematical models applied to financial markets. Knowledge of techniques related to big data analytics and machine learning. Build asset hedging and asset optimization models.
THE MISSION
The mission is on quantitative modelling and analysis.
Publish date
08.03.2021
Meer details
Match criteria
Function
Vacancy Trading, Risk & Quant
Medewerkers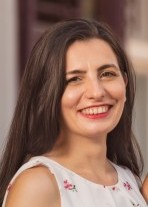 Bezoekers van deze pagina bekeken ook deze banen: