Power Data Scientist
#CAJB04586
Permanent

Locatie
Denmark
Contactpersoon
Magda de Vries
T: +31 850 020 019
CANDIDATE PROFILE
3+ years' experience as a quantitative analyst.
Experience with programming, mathematical modeling, and forecasting.
Master and Ph.D. in Mathematics or other quantitative fields.
Good knowledge of data analytics.
Experience in the energy sector.
JOB DESCRIPTION
Data Scientist for an energy trading company. Responsible for expanding the algorithmic trading solution into a new area. Translate business problems into practical analytical solutions. Perform large-scale modeling, optimization, simulation, statistical analysis and forecasting. Outstanding quantitative modeling and statistical analysis skills. Exceptional mathematical skills. Excellent verbal and written communication skills with the ability to effectively advocate technical solutions to research scientists, engineering teams and business audiences.
THE MISSION
The mission is to handle complex power traders' problems at a very high level.
Meer details
Match criteria
Function
Vacancy Trading, Risk & Quant
Vacancy ICT
Medewerkers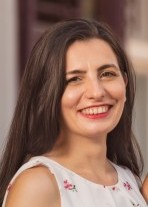 Bezoekers van deze pagina bekeken ook deze banen: