Online Marketer | Fluent Italian speaking
#CAWW04691
Permanent
Locatie
Veenendaal / Wageningen regio
Contactpersoon
Role - Online Marketer Italy
As the owner of the website you have to work daily with SEO and website optimization of our stores. You are also responsible for the lead flow of the Italian website.
You are a part of the marketing team which consists of the site owners of all countries (NL, DE, FR, ES and IT) and various marketing professionals. And you ensure a rapid growth of the Italian market together with the Italian sales team.
What will you be doing?
• You are responsible for the Italian marketing figures, traffic, conversion rate and leads;
• You determine (together with your colleagues) the commercial strategy on short and long term for our webshops;
• You are able to define the opportunities and threats.
Offer - Online Marketer Italy
• A nice salary that makes you happy and unique terms of employment that suits you
• We offer a workplace that is certified as a 'Great Place To Work'
• A dynamic working environment: developing, learning and looking forward
• Being able to crossfit with your colleagues three times a week
• A possibility to work from home & flexible working hours
• A nice expense reimbursement;
Candidate - Online Marketer Italy
Who are you?
• You have experience in e-commerce and / or a relevant education
• You have the experience and knowledge of SEO
• You have entrepreneurial qualities and winning mentality
• Besides being able to speak and write Italian, you are skilled in writing English very well
• You are flexible and you enjoy to work with new tools
• You have a commercial feeling and are able to see what the market needs
Bedrijf - Online Marketer Italy
In the coming years, our client wants to grow into a European market leader and remain the best for their customers. They pride themselves on the highest customer reviews in their industry.
As an e-commerce company with ultimate customer focus, they always go for conversion optimization. They are innovative where possible, and always personal. Their ultimate goal is to make it easy for companies to take advantage of a world of advertising ideas.
Everyone has his or her own responsibility in their organizational culture. They are democratic, with everyone having a decisive role in policy.

The contact person for this vacancy is Wim Wijnker, who is active as a Partner and Recruitment Expert in the IT segment and would like to get in touch with you.
For all your questions you can reach Wim via wim@careerresult.nl or on 06 51 187448.
Publish date
14.09.2021
Meer details
Match criteria
Function
Vacancy Marketing & Communicatie
Medewerkers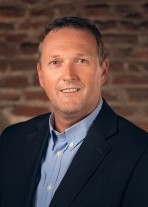 Bezoekers van deze pagina bekeken ook deze banen: