Market Risk Manager
#CAJB04588
Permanent

Locatie
Italy
Contactpersoon
Magda de Vries
T: +31 850 020 019
CANDIDATE PROFILE
3+ years' experience in risk.
Experience in the power sector.
Master degree in Economics, Maths or equivalents.
Excellent communication and negotiation skills.
JOB DESCRIPTION
Market Risk Manager for one of the largest companies in distribution, trading, and sale of power. The Market Risk Manager will coordinate and manage the market risk team for power. Is responsible for reporting and analysis of risk on transactions. Market price calculation and analysis. Price curves scenarios analysis and building.
THE MISSION
To identify and evaluate risk and lead the assessment of new products and trading activities from a risk perspective.
Meer details
Match criteria
Function
Vacancy Trading, Risk & Quant
Medewerkers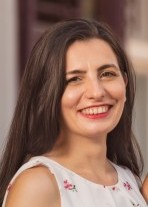 Bezoekers van deze pagina bekeken ook deze banen: