Junior Quantitative Trader
#CAMM04662
Permanent

Locatie
Germany
Contactpersoon
Magda de Vries
T: +31 850 020 019
CANDIDATE PROFILE
1+ years' experience as quantitative analyst.
Experience in the power sector.
Master degree in Economics, Mathematics or related.
IT skills Python and VBA.
JOB DESCRIPTION
Our client is an innovative trading company in the energy markets. Develop trading strategies. Manage trading strategies and improve profitability by converting ideas into quantitative models. Perform research, analysis, and stress testing on trading strategies, derivative transactions, including detailed quantitative and qualitative analysis. Prepare required reports and analysis.
THE ASSIGNMENT
To create trading strategies scientifically by combining its quantitative expertise with an understanding of power markets.
Meer details
Match criteria
Function
Vacancy Trading, Risk & Quant
Medewerkers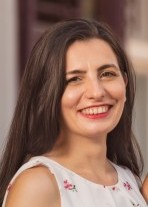 Bezoekers van deze pagina bekeken ook deze banen: