Inside Sales B2B | French speaking
#CAWW04699
Permanent

Locatie
Veenendaal / Wageningen region
Contactpersoon
Function - Inside Sales B2B | French speaker
Are you French speaking and experienced in the field of Business to Business telesales? Would you like to be responsible for managing Sales in the French market?

Our client, with their office located in the Veenendaal region, sells promotional items to the business market in France. We are looking for a French speaking Inside Sales for them. You will be having telephone contact with companies and sell their products and services. If you are the active and inventive salesperson who always puts customers first, and feels responsible for closing incoming quotes with a good turnover. Please read on!
Offer - Inside Sales B2B
They offer:
Dynamic and international work environment;
Good salary and excellent bonus options;
Fulltime job with flexible working hours in a fun and enthusiastic team;
Travel costs are paid.
Candidate - Inside Sales B2B
You have excellent telesales skills, like to negotiate and are able to build long-term relationships:
French speaking with reasonable level of English;
Minimum of 1 years inside sales experience;
Sales driven, with a pragmatical attitude;
Used to work with targets;
Available for 40 hours a week;
Living in the region Amersfoort / Arnhem / Nijmegen / Houten.
Company - Inside Sales B2B
Our client is a growing and leading specialist wholesaler, in the Veenendaal / Wageningen region, active in the field of promotional items. With there web oriented activities they have more than 100 webshops in different country's. Their strong promotion, fast delivery and good prices make the difference. They are expanding in France also and need Inside Sales talent to get in touch with their clients.
Interested? Please contact Wim Wijnker, he is the Recruitment Expert for Sales roles. You can reach him directly at 06 51 187448 or wim.wijnker@careerresult.nl
Publish date
01.07.2021
Meer details
Match criteria
Medewerkers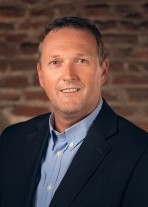 Bezoekers van deze pagina bekeken ook deze banen: