Global Brand Manager
#CAOE04456
Permanent
Contactpersoon
Magda de Vries
T: +31 850 020 019
Global Brand Manager Hoya
The key purposes of this role are to act as a brand guardian in global marketing lead project, manage day-to-day operations and coordination with cross-functional teams as well as local markets, ensuring global brand objective and consistency are preserved. As a multi-disciplined role in a matrix organization, you are expected to be a fast and passionate learner, have knowledge of a wide range of marketing techniques and concepts. Strong business acumen, effective communication and excellent stakeholder management skills are key to success.
This role will report to the Global Marketing Director Hoya.
Essential Duties & Responsibilities
Develop, drive and coordinate the global marketing initiatives as agreed in the annual plan;
Lead or co-lead the cross functional teams and external agencies to deliver the global marketing campaigns or product launches;
Establish a strong collaboration with relevant counterparts from the local markets as well as the cross functional teams;
Work closely with key local markets to identify the market intelligence, insights and best practices for new global project development and improvement;
Responsible for the On-Time-In-Full global marketing deliverables to the local markets e.g. from value proposition, through marcom material development, till campaign toolkit cascade etc;
Oversee and support local adaptation and implementation of the global campaigns and/or product launches;
Track, measure and report marketing effectiveness and ROI on global campaigns and/or product launches;
Administrative support as required.
Key Competencies
Must be a creative self-starter, able to work independently with a high degree of flexibility, and with limited direction upon occasion;
Must have demonstrated strategic and analytical thinking expertise, as well as ability to influence senior management decision making;
Has prior upstream marketing experience;
Excels at communication up, down and across to peers in and outside the organization;
Is comfortable & confident taking responsibility and accountability for the delivery of assigned projects;
Excellent cross-functional project management skills, ability to manage multiple priorities in a deadline-oriented environment;
Be able to respond well to pressure;
Results driven and detail oriented;
Enthusiastic, positive, proactive personality and a high level of emotional and cross-cultural intelligence;
Good written and verbal presentation skills in English;
Fast learner and passionate about getting to know the vision care industry at both global and local level, is keen to translate this knowledge to create insightful global campaign ideas.
Qualifications
Master's Degree in Marketing/Business/Communications or related area;
Minimum 8+ years of professional experience in multinational company environment with proven track record in both B2B and B2C environment;
Fluent in English and ideally speaking one or two more European languages;
Excellent knowledge of MS Office;
Good analytical skills and business acumen required;
Optical industry experience is preferred but not required;
Preferably already residing in the Netherlands;
Eligible to live and work in the Netherlands.
About Hoya Group
Hoya Group is a diversified, multinational company and leading supplier of innovative high-tech and healthcare products. HOYA constantly strives to create new value through innovation based on its advanced optics technologies. 36,000 employees in more than 50 countries and regions strive to provide indispensable products and services to contribute to create a healthy and prosperous society.
Meer details
Match criteria
Function
Vacancy Marketing & Communicatie
Medewerkers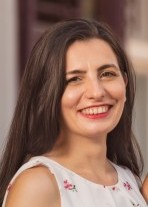 Bezoekers van deze pagina bekeken ook deze banen: