Gas Originator
#CAJB04590
Permanent

Locatie
Czech Republic
Contactpersoon
Magda de Vries
T: +31 850 020 019
CANDIDATE PROFILE
3+ years' experience as gas originator.
Experience in the gas Market.
Master degree in Economics, Mathematics or related.
Strong communication and analytical thinking.
JOB DESCRIPTION
Gas Originator for an international trading house of power and gas. Responsible for supporting the group on business development. You will participate in the negotiation process, relationship management, origination, and contracting process. Responsible for information flow within the organization and the commercial development strategies. Excellent communication skills at all levels. Highly organised and critical thinker.
THE MISSION
Continually developing market knowledge and customer relationships.
Meer details
Match criteria
Function
Vacancy Trading, Risk & Quant
Medewerkers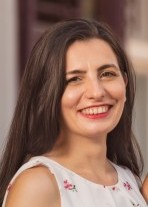 Bezoekers van deze pagina bekeken ook deze banen: