Data Scientist
#04660
Permanent

Locatie
Netherlands
Contactpersoon
Magda de Vries
T: +31 850 020 019
CANDIDATE PROFILE
5 years' experience in data science.
Experience in the energy sector.
MSc. degree in Statistics, Math, Computer Science, Engineering, or other related disciplines.
IT skills Python, R, SQL.
Excellent analytical skills.
JOB DESCRIPTION
This role is ideal for someone with a few years of data science experience looking to join a company that implements renewable technological solutions. Develop machine learning algorithms with huge data sets to solve challenging business questions. Improve performances of existing algorithms. Knowledge of mathematics and statistics, machine learning and optimization algorithm. Excellent oral and written communication skills
THE MISSION
Translate complex data into a business context.
Meer details
Match criteria
Medewerkers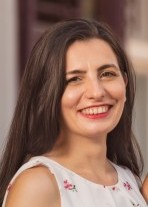 Bezoekers van deze pagina bekeken ook deze banen: