Senior Gas Trader
#CAMM04617
Permanent

Location
Denmark
Contact person
Magda de Vries
T: +31 850 020 019
CANDIDATE PROFILE
5 years of relevant work experience.
Experience in the energy sector.
MSc. degree in Finance, Economics, or other related disciplines.
Excellent IT skills, including knowledge of trading system software.
JOB DESCRIPTION
Do you have a strong interest in trading in the energy market? We're looking for someone that has knowledge of the gas market. Developing, testing, and executing new trading strategies and improve existing ones. Provide written reports and recommendations as needed for internal purposes. Build effective position tracking and keep track of market dynamics and trends. Participating in portfolio construction, the challenge consensus view, and monitoring exposure.
THE MISSION
Executing physical and financial gas trades focused on continental European gas markets, following a combination of fundamental and technical strategies.
Other details
Match criteria
Function
Vacancy Trading, Risk & Quant
More information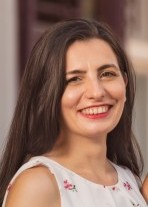 Visitors of this page also checked out these jobs: