New vacancy
#CAMM04583
Permanent

Location
Netherlands
Contact person
Magda de Vries
T: +31 850 020 019
Candidate profile
3-4 years' experience as sales trader.
Experience in the energy sector.
Master degree in Economics, Finance or related.
Strong communication and social skills.
Job description
Sales Trader for a strong player in the energy sector. Is responsible to create, build, and maintain a client portfolio for the company. The sales trader knows the market well and has good knowledge of the product. Will actively search for new partnerships on the designated markets and will establish new leads and products. Provide action plans based on market insights and analysis. Possess knowledge of the electricity market and the environmental commodities market. Sees opportunities and uses them. A strategic thinker, entrepreneurial, with good communication skills.
The Mission
The sales trader is responsible for establishing counterpart relationships in the energy market.
Other details
Match criteria
Function
Vacancy Trading, Risk & Quant
Industry
Renewables & Environment
Utilities
Oil & Energy
More information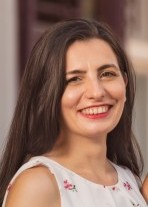 Visitors of this page also checked out these jobs: