Mid & High Voltage Engineer
#CAMM04667
Permanent
Location
Netherlands
Contact person
Magda de Vries
T: +31 850 020 019
Position Engineer Mid and High Voltage
Do you have the professional ambition to build the future's innovative sustainable electricity grids in Europe?
We would like to speak to the eager Engineer High / Medium Voltage who likes the challenge and wants to be part of innovation. You can apply your expertise in designing and engineering high and medium voltage grid systems. Do you want to hear more about this job? We can give you a brief overview of the tasks:
Translating newly defined specifications into concrete, appropriate engineering solutions;
Working out the conceptual, basic and / or detail engineering;
Translate this into designs, assembly specifications and drawing packages;
Guiding and checking implementation of technical execution;
Are you the engineer who dares to use innovations, with the aim of finding the best engineering solution within the given framework? Please read on.
The offer
We can offer you a professional and strong organization that is capable of engineering the entire project and taking care of the design and execution which can boost your expertise in this area and your career. We also offer you
Knowledge and skills development;
Professional work environment;
Gross salary up to €5000,-. per month, depending on experience;
Pension scheme and other highly valued benefits;
Pleasant and challenging atmosphere with good coffee and great colleagues;
We will help you with the reallocation, support with housing and a very good start in a new environment.
You will be challenged by complex technical issues that appeal to your innovative ability and creativity. In addition, you can keep your head cool under time pressure, while you continue to communicate adequately with the internal organization and your customer.
The candidate
We are looking for the experienced Engineer with knowledge of the design of Mid and High Voltage installations on primary grid and related control systems.

Of course you have:
Completed BSc of MSc Electrical Engineering preferably in the direction of Energy Technology and or Grid Technology (Mid and High Voltage);
Minimum 2 years' experience in comparable positions or projects in medium or high voltage grids;
Good communication skills;
Preferably experience with AutoCAD, ELCAD and / or Eplan or related platforms;
Good command of the English and/or German language.
Do you already see yourself working in this fantastic job? Sent us your resume and we will contact you for more detailed information.
The company
We are in direct contact with different clients with challenging positions in Mid & High Voltage engineering in primary and secondary circuits in The Netherlands. The Netherlands is committed to a tremendous challenging objective for sustainable energy sourcing, for which the grid has to be upgraded, redesigned and rebuilt. So a lot crucial projects are ongoing and in preparations.

There is a diversity of positions (high voltage engineer, design engineer primary grid, lead engineer, secondary circuits engineer) with a long term commitment to be fulfilled in various parts of The Netherlands and also with assignments to Germany and Belgium.
Publication date
10.06.2022
Other details
Match criteria
More information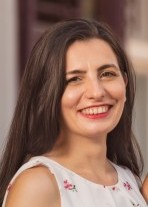 Visitors of this page also checked out these jobs: